Posted by Susie on Jul 8th 2023
Come On Susie, Let's Go Party!
Celebrate the release of the new Barbie movie starring Margot Robbie with a dessert table fit for any Barbie lover.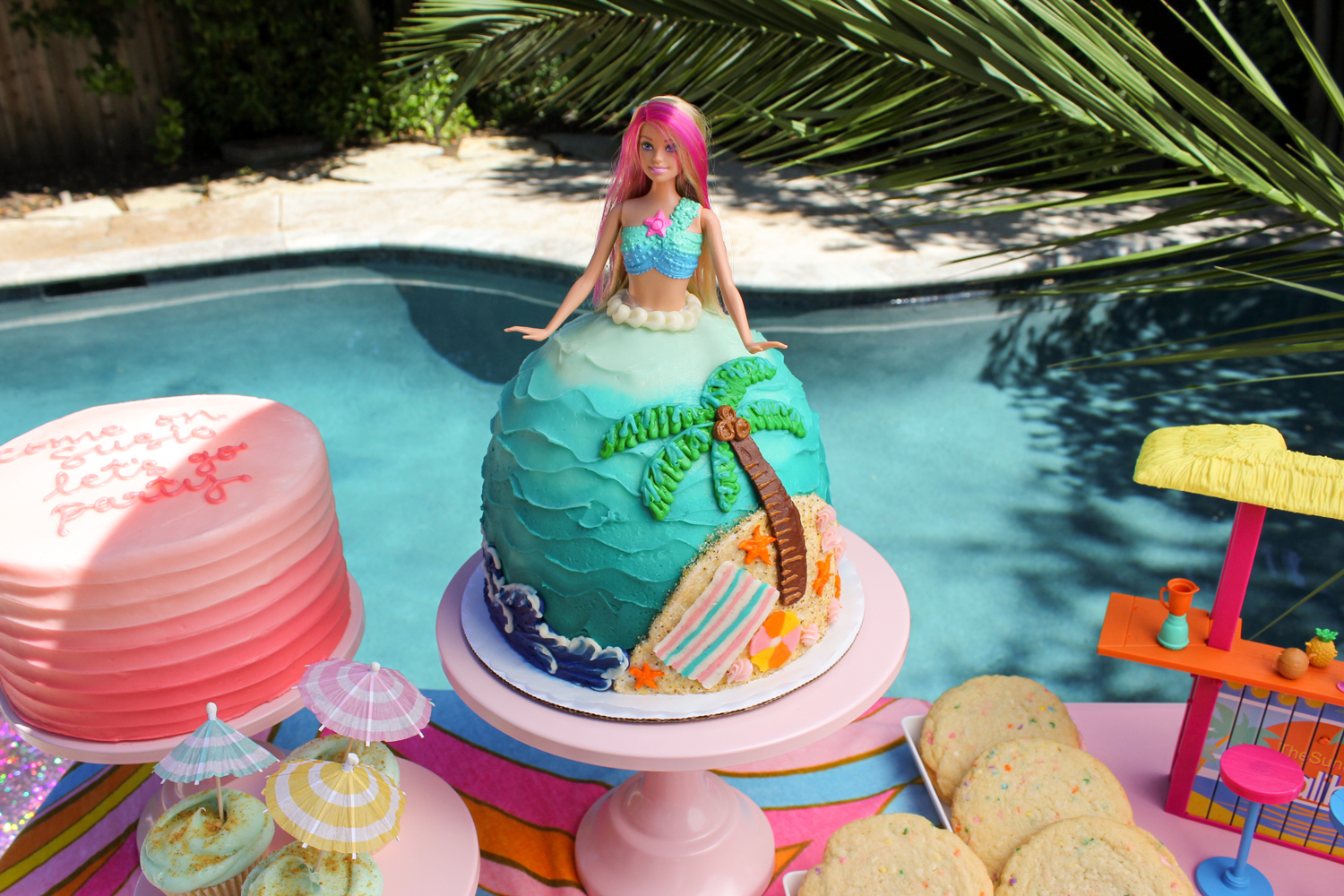 Vibrant colors, delectable treats, and a touch of poolside charm, creating the ultimate Malibu Barbie dessert table is easier than you might think! So, let's dive into the world of this tropical paradise and learn how to bring this dreamy vision to life.
Setting the Scene
If you don't have access to a beach, there's nothing that screams summer than a poolside backdrop. The best part is that you can decorate the pool with Barbie-approved beach balls and floaties! For your color palette, combine shades of SusieBlue, pink, orange, and coral to capture the essence of a sunny day at the beach.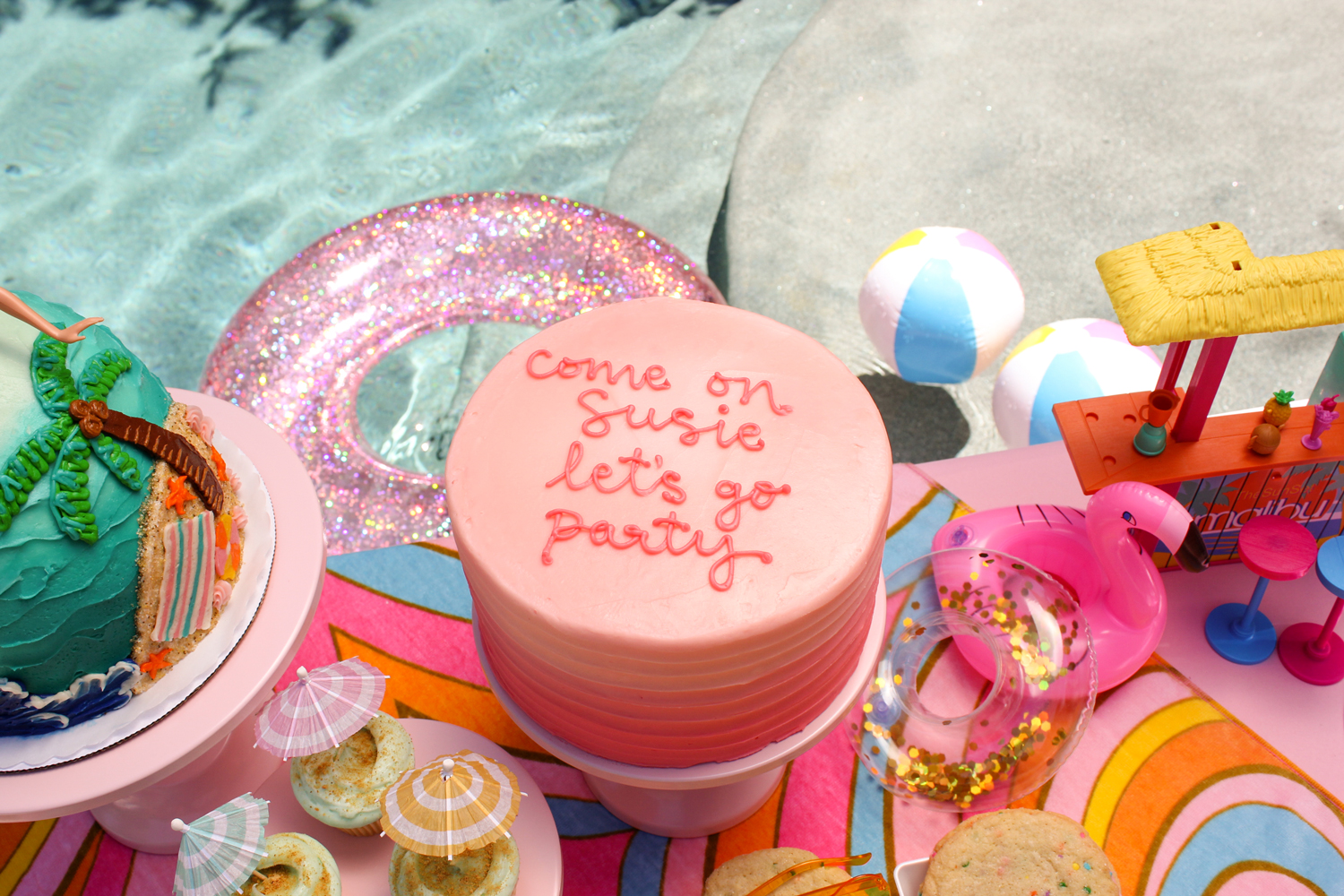 Susie's Tip: Use a beach towel to add color to the table!
Utilize various levels of dessert stands to add depth and visual interest. Arrange the desserts in an eye-catching manner, placing taller items towards the back and shorter treats towards the front. Fill empty spaces with beachy accessories and of course, barbies!
Make Room For Dessert
Now comes the fun part—adding the desserts! Stick to a colorful beach-inspired theme, incorporating colors and textures reminiscent of a tropical getaway. Here at SusieCakes, we have the perfect selections!
1. Barbie Cake
Every Barbie party needs a Barbie cake! Order from any of SusieCakes' local bakeries in CA and TX. We even do custom designs like this Malibu Barbie. Fun Fact: SusieCakes made Margot Robbie's Barbie birthday cake while she was filming the Barbie movie!
2. Beach Cupcakes
Bring the beach to you! Order SusieBlue Vanilla Cupcakes without confetti sprinkles and make your own beach cupcakes.
3. Pink Ombré Decorated Cake
Pink, pink, and more pink! We offer this beautifully decorated cake with your custom inscription.
4. Celebration Snickerdoodle Sandwiches
Psst...this is a SusieCakes secret hack! Along with your Snickerdoodles, order a side of Pink Vanilla Buttercream at our bakery to make Snickerdoodle Sandwiches. This hack works with any of our cookies!
HOW TO MAKE SNICKERDOODLE SANDWICHES

5. Mini Cupcakes
Bite-sized treats are the perfect addition to any party. If you'd like custom sprinkles like these pink ones, contact us! We are here to help your make your part visions a reality.
Let's Go Party!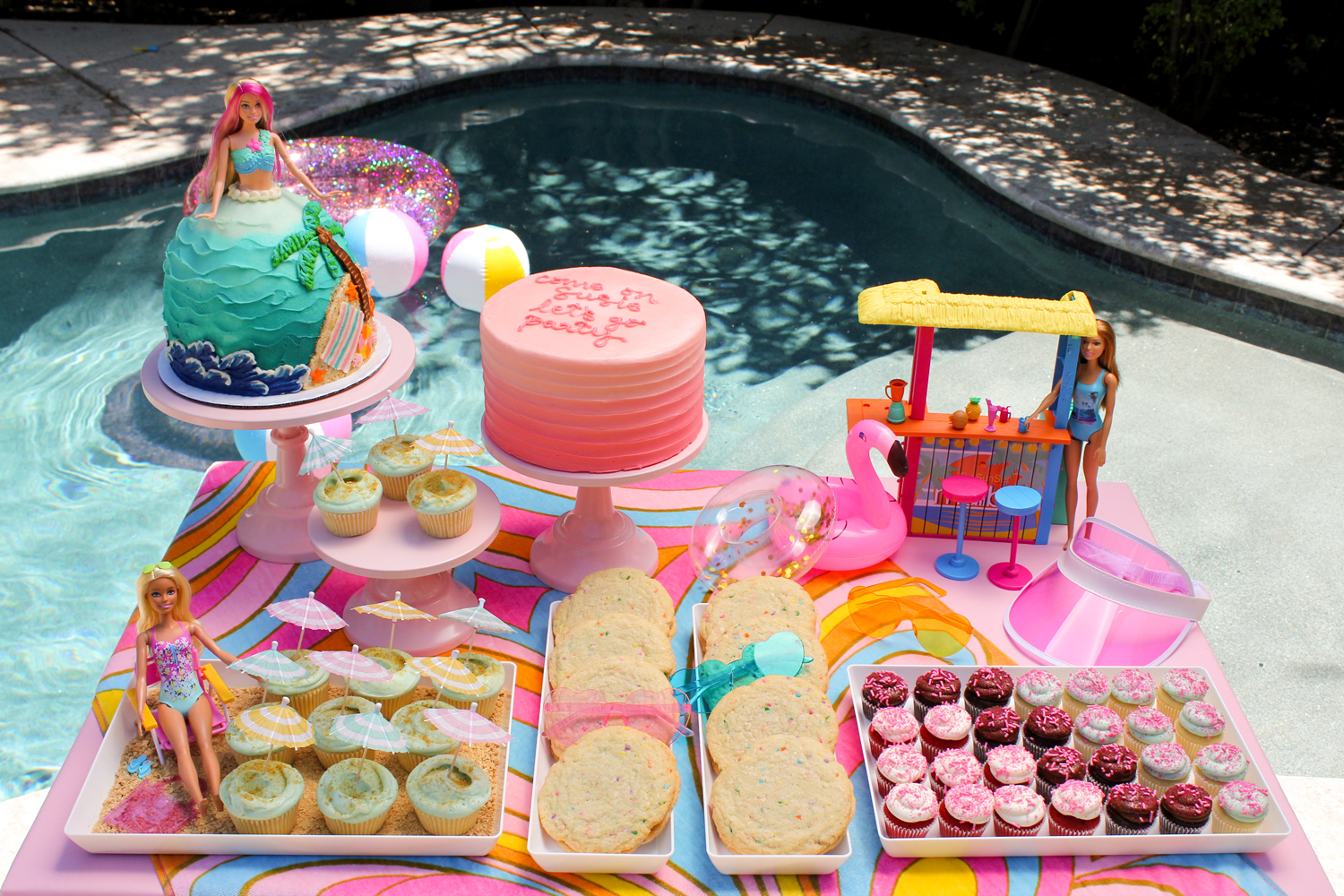 With a little creativity and help from us at SusieCakes, it's easy for anyone to recreate this setup! So, gather your ingredients, unleash your inner beach lover, and let your imagination run wild as you craft the ultimate Malibu Barbie dessert table.