Posted by Susie on Jul 8th 2023
How to Make Beach Cupcakes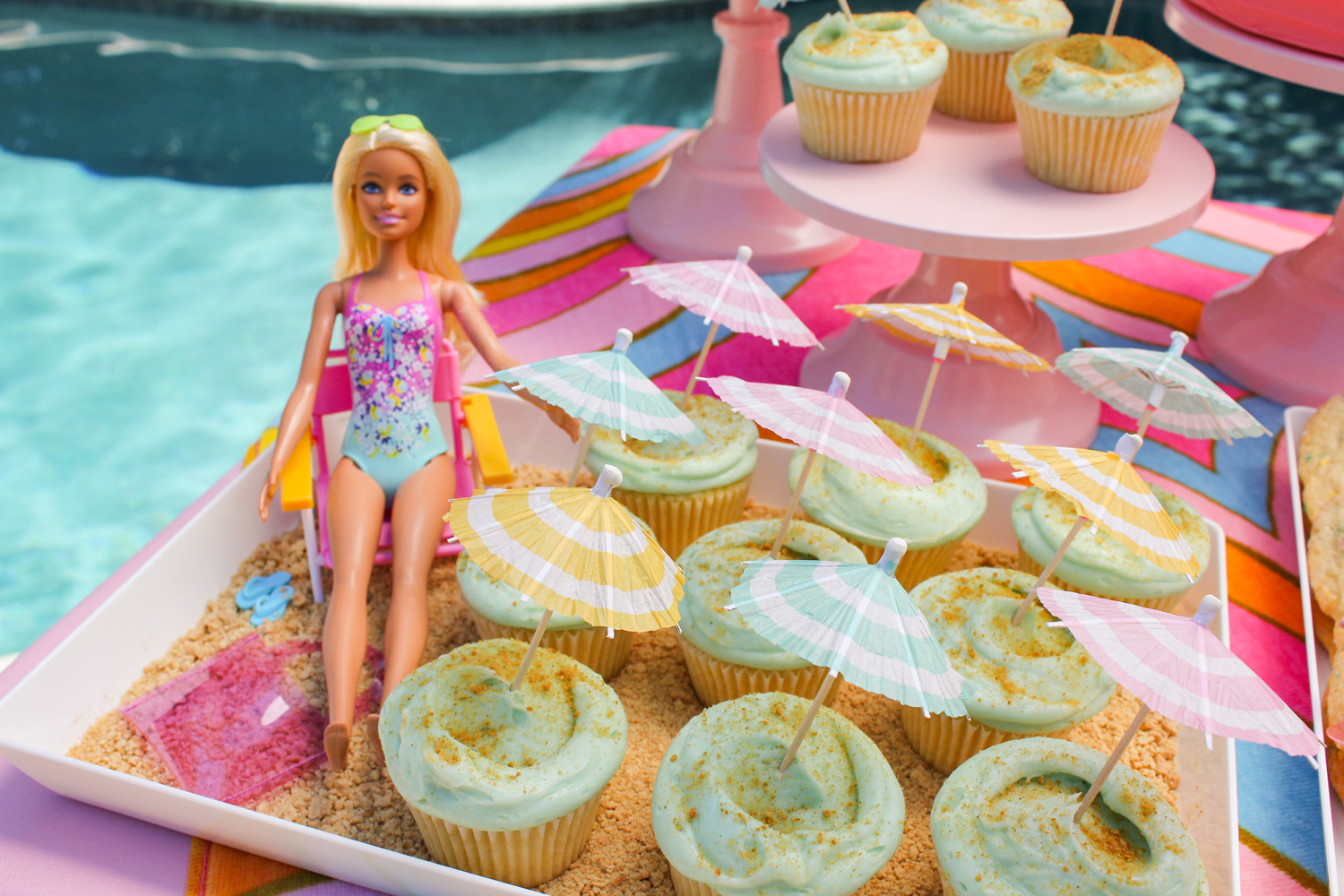 Looking to add some coastal charm to your upcoming Malibu Barbie party or simply want a summer treat for your family? In this blog post, we'll guide you through the steps of creating Beach Cupcakes! These cupcakes are not only a show-stopping display for your parties but also a fun and easy project that the whole family can enjoy.
Ingredients & Tools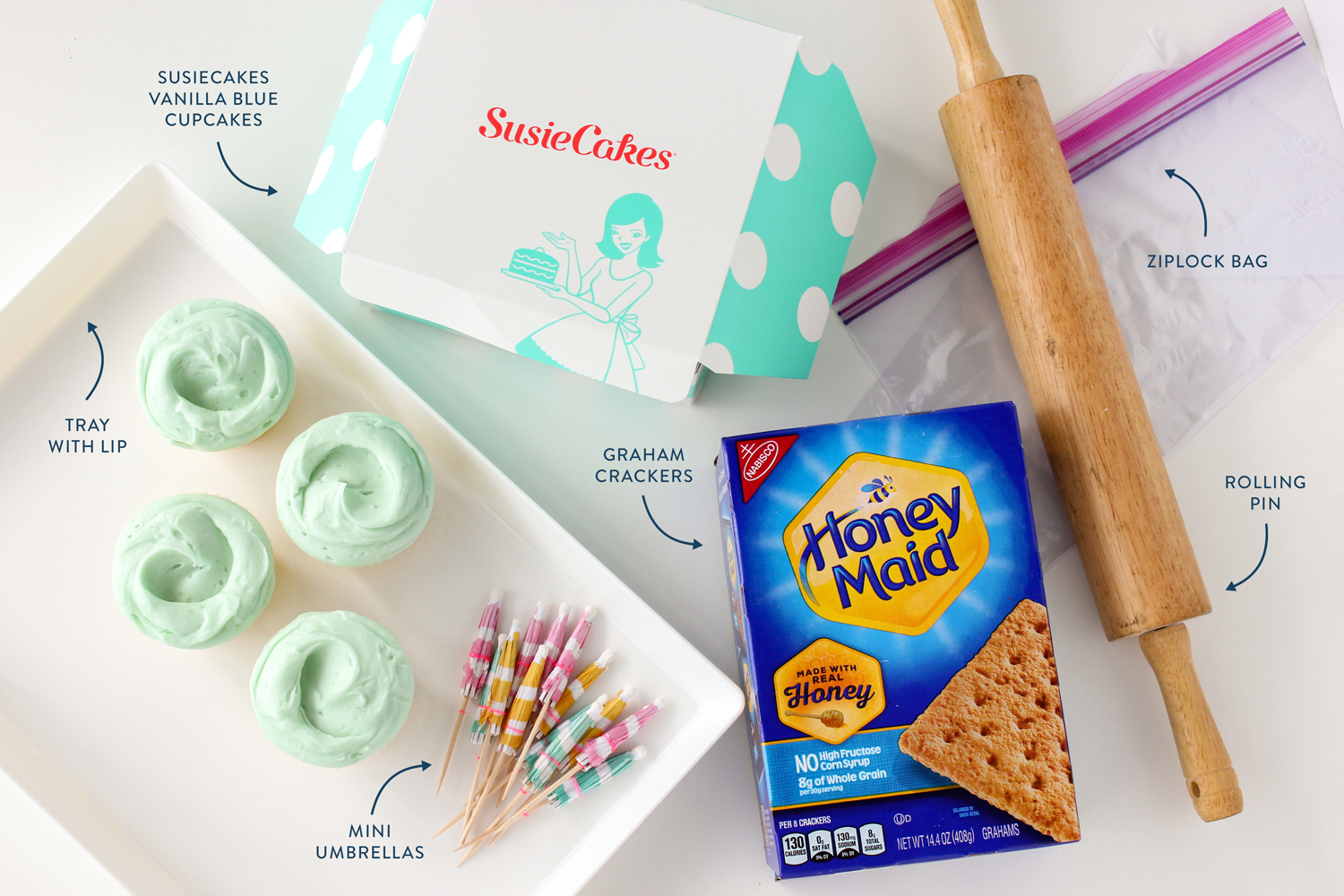 SusieCakes Vanilla Blue Cupcakes without confetti sprinkles (put this note in the special requests box) Order as many as you need for your party. We sell them in boxes of 4, 8, & 12. ORDER HERE
Graham Crackers
Tray with lip - the one shown is 15"x10" from Amazon
Mini Umbrellas - the one shown is from Amazon
Large Ziplock Bag
Rolling Pin
Optional: Beach Barbie Set from Amazon (Barbie not included)
Steps
Empty the graham crackers into the ziplock bag, flatten to get most of the air out, and seal it tightly. Use a rolling pin to crush the crackers. It's ok to have varying sizes, but the larger pieces should be no bigger than a nerds candy size.
Note: I used 2 out of the 3 packs that come in the box but you can use more if you have more that one tray to fill.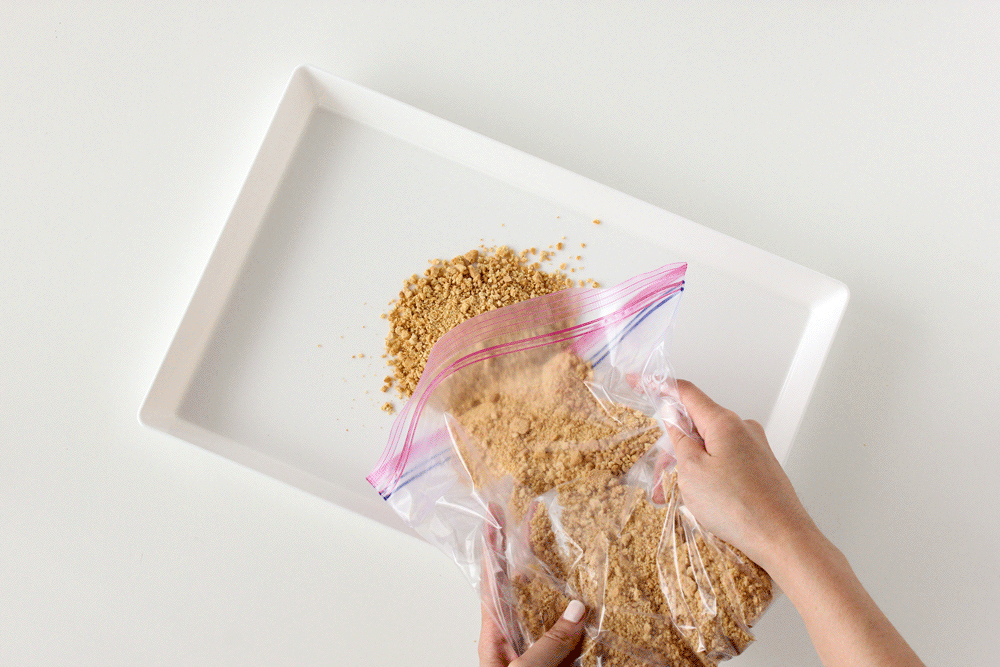 Pour graham cracker crumbs into your tray and spread it out to make your sandy beach. You will be using these crumbs to add to the top of the cupcakes so if you'd like to put some aside in a small bowl, you can do that too.
Arrange cupcakes onto the tray. If you are adding the Beach Barbie, leave room on the side for her.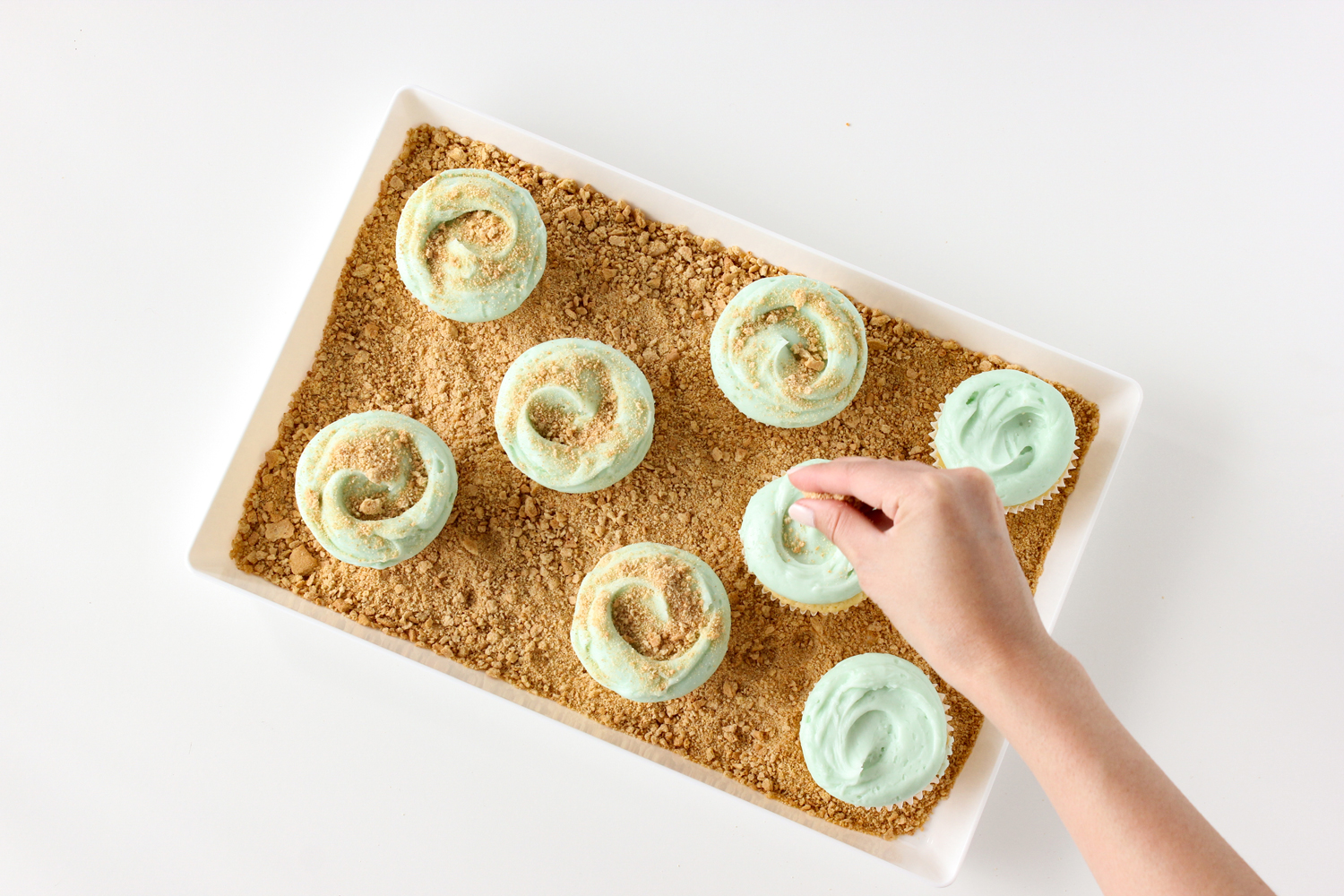 Sprinkle graham cracker crumbs on top of cupcakes. Add as much as you'd like!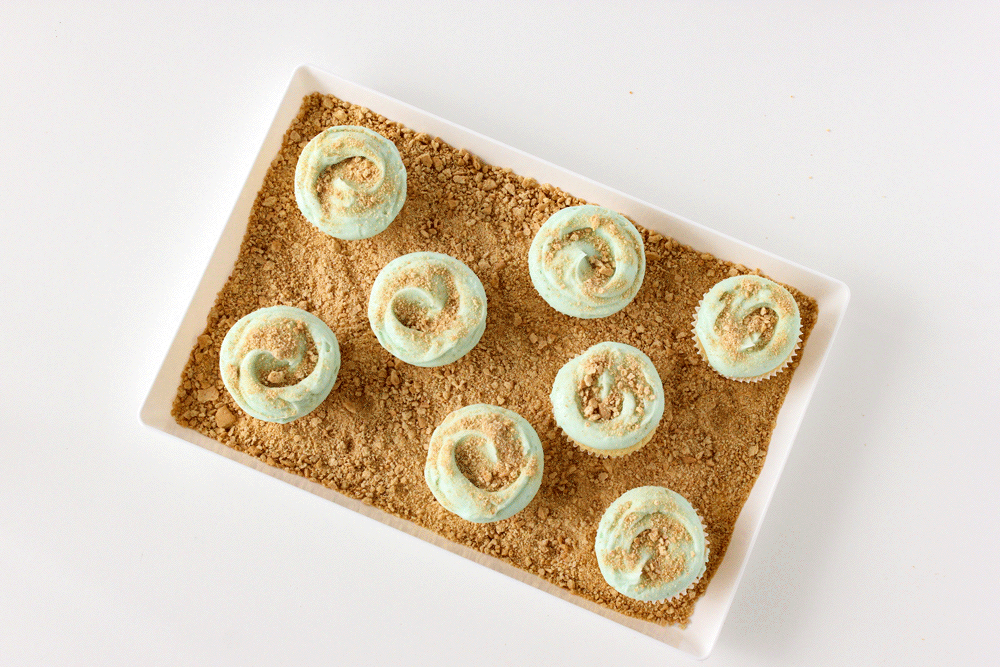 Finish off with some mini beach umbrellas and you're done!
Let's Go Party!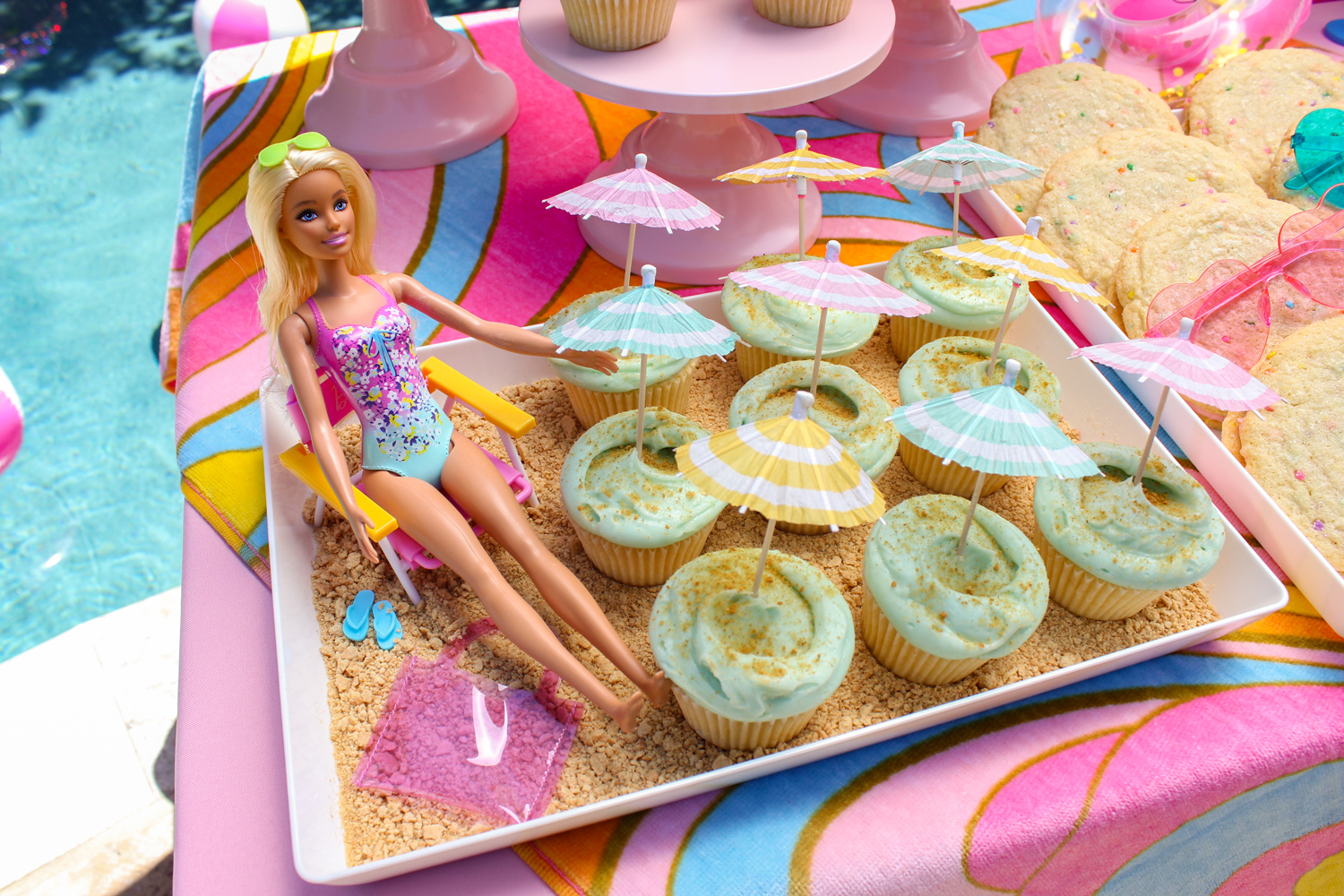 With just a few simple steps, you can create these charming Beach Cupcakes that capture the essence of summer. By ordering Vanilla Cupcakes from SusieCakes and adding your own touch with crushed graham crackers and paper umbrellas, you'll have a crowd-pleasing dessert that's perfect for any beach-themed occasion. Happy baking and beach day dreaming!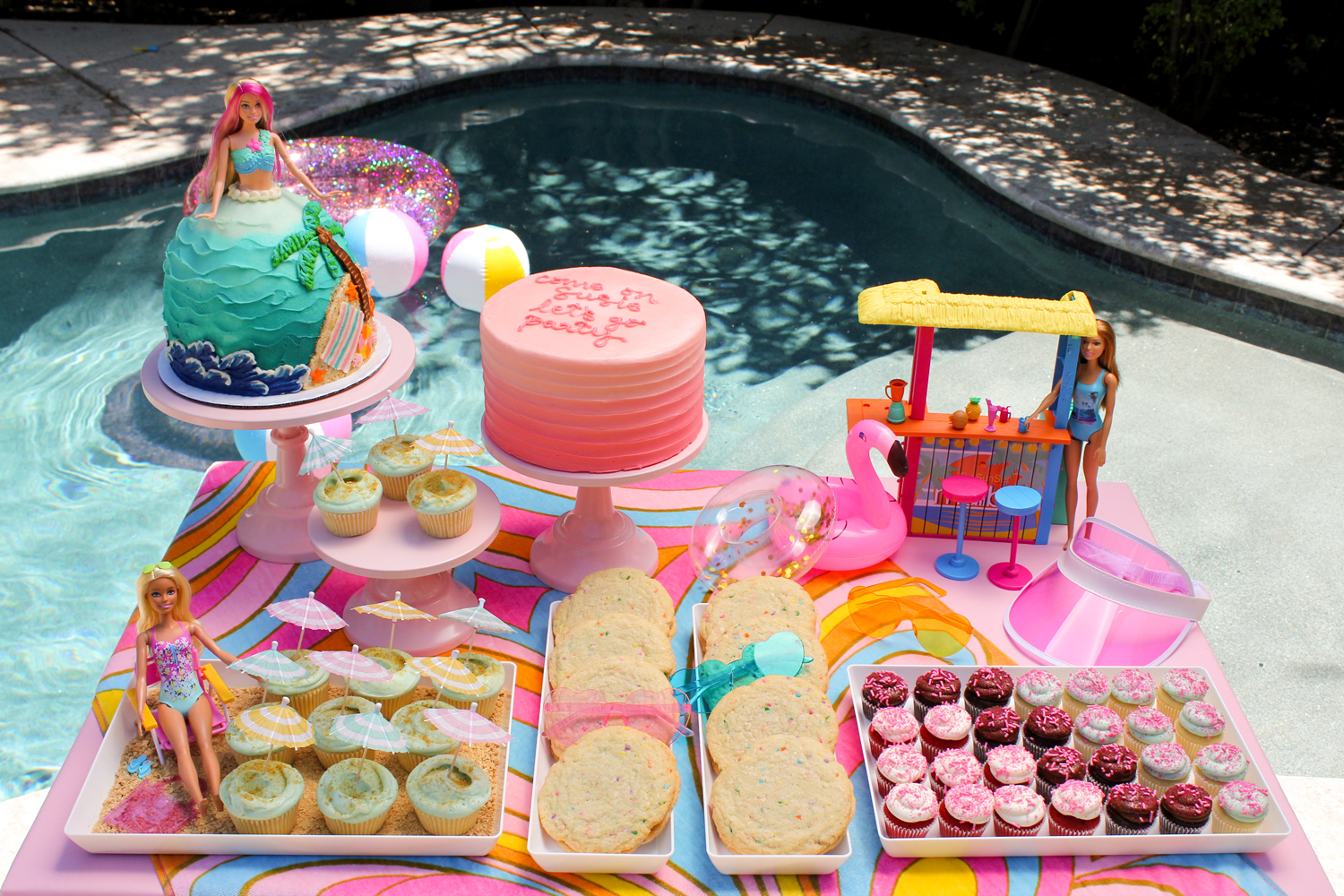 Learn how to create this Malibu Barbie Dessert Table